Maritime Accident Attorneys in Corpus Christi
Have You Suffered an Offshore Accident or Maritime Injury?
Every year, offshore oil rig and gas platform workers, shrimpers, commercial fishermen, cruise ship seamen, tankermen, divers, barge workers, offshore utility workers, deckhands, and other maritime workers are seriously or fatally injured in maritime accidents.
Injuries from jack-up rig accidents, vessel collisions, explosions, falls, and equipment failures often require long-term medical care and the excessive medical expenses that go with it.
Obtaining full financial recovery and support for offshore injuries can be complicated.
Offshore injury claims are covered by maritime laws like the Jones Act and Longshoremen and Harbor Workers' Compensation Act. Many personal injury and workers' compensation rules don't apply.
Maritime employers will offer only a small portion of your rightful maintenance and cure (financial recovery for maritime injuries). Offshore companies will try to deny any responsibility for your accident. Proving negligence gets tricky with potential investigative snags and aggressive offshore company defense tactics.
But it IS possible to obtain the maximum financial compensation for your offshore injury.
With an aggressive legal and investigative team and decades of experience in the intricacies of maritime law, our experienced lawyers are uniquely positioned to maximize financial recovery for injured maritime workers.
At Williams Attorneys, we continually succeed in obtaining full medical expenses, lost wages, and other substantial financial recovery for our clients. You don't pay a penny unless we win your case!
We represent offshore workers along coastal Texas, Mississippi, Florida, Louisiana, Alabama, and across the Gulf of Mexico.
Contact us for a free, confidential, no-obligation case consultation at (361) 866-5535.
What Financial Compensation Can Injured Maritime Workers Collect?
Crew members injured or fatally wounded on offshore drilling rigs, platforms, semi-submersibles, fishing boats, tankers, cruise ships, tugs, oilers, derrick barges, or other maritime vessels are offered certain rights and protections under the Jones Act and federal maritime law.
These rights include the right to financial compensation for injuries obtained while working on an offshore vessel.
For one, injured seamen are automatically entitled to "maintenance and cure," regardless of whose fault the accident was. Maintenance and cure covers all injury-related medical expenses, housing expenses, food costs, household utilities and other necessary maintenance expenses.
But this is rarely enough to put an injured maritime worker back in the financial position they were in before the injury, especially when physical or mental injuries prevent future employment in that same position, or an offshore worker's death robs a family of much needed income and companionship.
Therefore, under federal maritime law and the Jones Act, injured offshore workers can also file a claim for:
Past and future lost wages
Past and future medical expenses
Disability/disfigurement
Loss of future earning capacity
Mental anguish
Pain and suffering
Emotional trauma
Funeral expenses
Loss of companionship
Loss of surviving spouse support
To obtain full compensation for your offshore injury, it is crucial to retain an experienced Jones Act attorney whose maritime law insight, offshore investigative resources, and aggressive legal strategy can ensure you achieve success against even the most powerful company.
What Types of Offshore Injuries Qualify for Compensation?
Offshore job sites are some of the world's most dangerous. Offshore workers frequently work long hours in unpredictable environments around massive, often poorly maintained equipment.
When an accident does happen, it can take hours for an injured worker to be life flighted into an emergency hospital for proper medical care, giving relatively minor injuries ample opportunity to become much more serious.
Common commercial fishing injuries, deep-water drilling accidents, oil rig explosions, jack-up rig mishaps, platform accidents, cruise ship injuries, and other offshore disasters are caused by:
Capsizing vessels
Chemical leaks, explosions, and offshore fires
Crane collapses
Equipment malfunctions
Falling debris
Inadequate safety policies
Untrained crew
Slippery decks and ladders
Sudden storms and rough seas
Vessel collisions
Unfortunately, negligence is almost always a major factor in offshore accidents and worker injuries.
Poor crew member training, inadequate offshore workplace safety policies, faulty equipment maintenance, improper chemical storage, and other safety violations are inexcusable at dangerous offshore job sites, causing severe, often permanent injuries, including:
Amputation
Disfigurement
Electrocution/shock
First, second, third-degree burns
Hearing loss
Neck injury
Post-traumatic stress disorder (PTSD)
Spinal cord injury
Traumatic brain injury (TBI)
Vision loss
Recovery from offshore injuries can take months to years, during which time you may not be able to earn a living, much less pay the substantial medical expenses.
In most cases, the only way to fully financially recover from an offshore workplace injury is to file a maritime injury lawsuit with an experienced attorney.
Am I Eligible to File an Offshore Injury Lawsuit?
Seamen and maritime workers have the right to seek compensation when the negligence of another causes their injuries. The presence of negligence may not always be obvious, and rarely will any employer admit to it.
An experienced attorney will use highly qualified maritime investigators to inspect the circumstances surrounding your injury for signs of negligence, including:
Inadequate safety training or emergency drills
Outdated machinery or poor equipment maintenance
Faulty equipment design
Insufficient safety gear or damaged personal protective equipment
Overscheduling or insufficient break periods
Unsafe, hazardous, or cluttered working conditions
Faulty fire alarm or warning systems
Our lawyers pursue full financial compensation for injured maritime workers under the following federal maritime laws:
Jones Act
The Jones Act (Merchant Marine Act) provides those who qualify as "seamen" with the right to claim full financial compensation for on-the-job injury or death in cases of employer or owner negligence. In legal terms, a seaman is one who works on ships either at sea or port of one maritime owner for more than 30% of their time, including masters, officers, crew members, and captains.
Longshore Act & Harbor Workers Compensation (LHWCA)
Injured maritime workers who don't qualify as a Jones Act "seaman" may file a claim for full financial compensation under the federal Longshore Act and Harbor Workers Compensation Act. The LHWCA covers offshore oil rig workers, gas platform workers, harbor workers, and other dry land maritime workers involved in loading, unloading, building, or repairing maritime vessels.
Our lawyers also represent injured parties in "905(b)" cases. These land-based negligence cases apply to offshore platform workers and other oil and gas workers on semi-submersible jack-up rigs.
Outer Continental Shelf Lands Act (OCSLA)
Seamen injured while working in the Outer Continental Shelf in U.S. jurisdiction, including anyone injured while working on a fixed platform, can file a lawsuit for financial compensation for their offshore injuries under the OCSLA.
Death on the High Seas Act (DOHSA)
Spouses and other dependents who have lost a loved one to a maritime accident on the international high seas (over three nautical miles from shore) are eligible to file a claim for financial compensation under the Death on the High Seas Act.
Because offshore injury claims are subject to maritime law rather than traditional personal injury law, your ability to collect financial compensation depends heavily on choosing a lawyer with experience in maritime and admiralty law.
In Their Own Words
We Value Our Clients' Experiences
We Were Amazed!

"We felt comfortable, informed, and truly cared about as people."

Legal Representation on Steroids!

"There aren't enough words known to me to express how grateful I am to have had this incredible firm represent me. I love these people!"

An Exceptional Family of Attorneys

"They're willing to go the extra mile to listen, investigate, advise, and execute a clear plan of representation."

Professional, Attentive, Respectful

"Williams Attorneys have been so professional, attentive, respectful, and caring to us every step of the way."

Stellar Experience

"Nothing short of impressed by their stellar customer service and professionalism."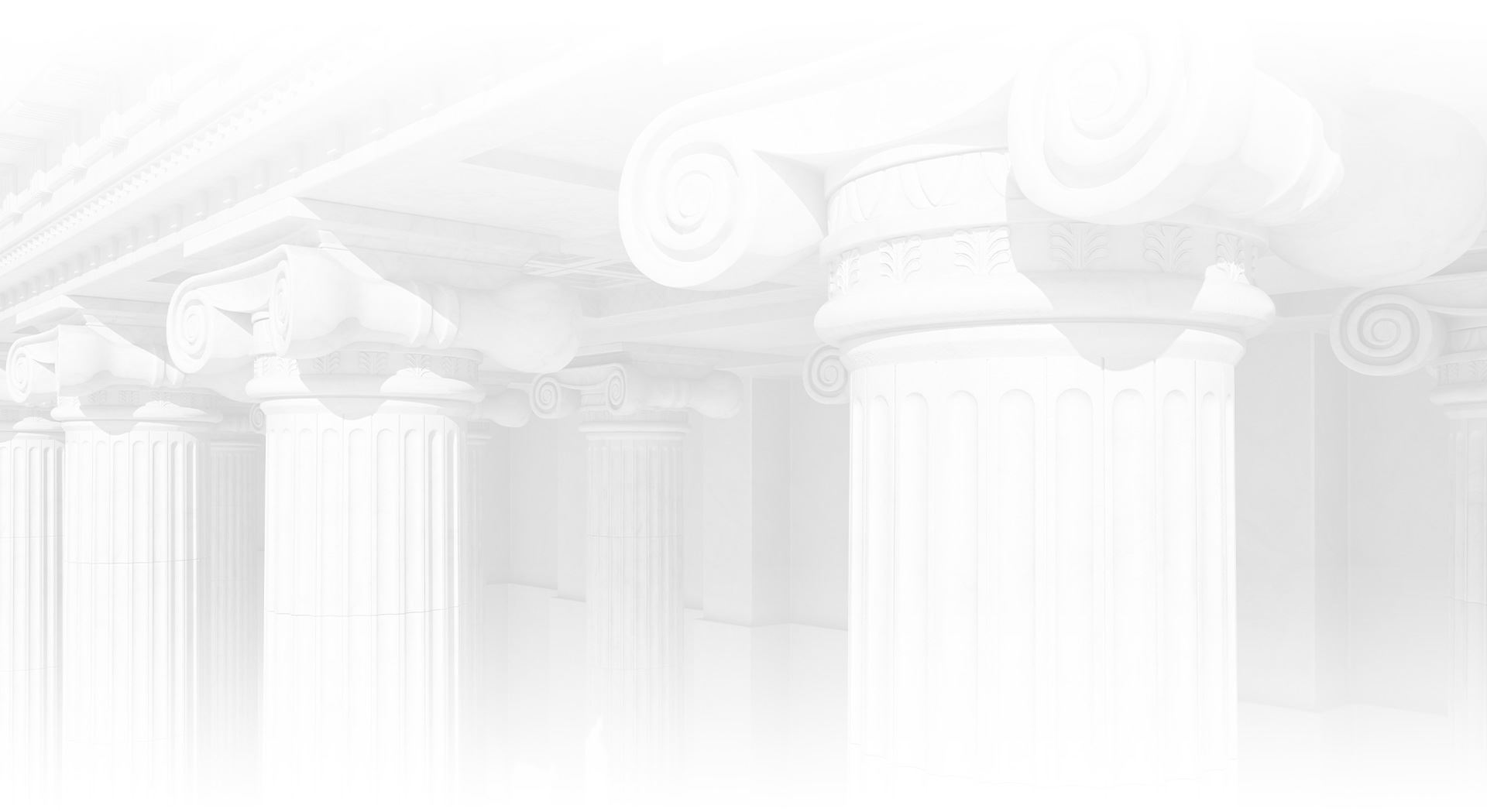 We Fight for Maximum Compensation
Our attorneys are dedicated to ensuring our clients collect the maximum possible compensation for their injuries. We refuse to settle for less. Our team of lawyers, renowned maritime investigators, and medical experts work diligently to gather proof of negligence and its contribution to your injuries.
We operate on contingency, meaning we do not charge any fees or costs unless we recover money on your behalf. All consultations are completely confidential.
Our Corpus Christi-based firm handles maritime worker injury claims along inland and coastal Texas, Mississippi, Florida, Louisiana, Alabama, and across the Gulf of Mexico.
If you or a loved one were injured in an offshore accident, you deserve the highest financial compensation available. Contact Williams Attorneys for a free, confidential, no obligation case consultation.
Attorneys Who Care

We treat our clients with the care and attention we'd give our own families, and your case matters to us.

We're A Family Firm

Our legacy of family attorneys means we all work closely together for the same goal - helping you win.

Open Communication

We value communication with our clients and are accessible to help answer your questions along the way.

We'll Put In the Work

We're willing to do what it takes to help you win, and we'll spend the time, money, and effort necessary to get there.

You'll Work With Us

When you hire us, you'll work with us. We don't farm out cases elsewhere.