Nursing Home Abuse & Neglect
Corpus Christi Nursing Home Abuse & Neglect Attorneys
Is Your Family Member Being Abuse or Neglected at Their Nursing Home?
If you have a loved one in a nursing home, you know how difficult it is to decide to move them there. You want them to have the very best care, and you hope that their nurses, doctors, and staff are providing it.
Unfortunately, that's not always the case. According to the National Council on Aging, one in 10 seniors has experienced some form of elder abuse. With more than 92,000 people living in nursing homes in Texas — one of the highest nursing home populations in the country — thousands of elders are at risk of being abused and neglected by the very people who are supposed to care for them.
Seniors are some of the most vulnerable in our society, and they deserve to have someone on their side. Our lawyers fight hard for nursing home abuse victims and their families, maximizing their legal damages and holding negligent nursing homes accountable.
If you believe you have a nursing home neglect case, contact our office to learn how we can help you.
Types of Nursing Home Neglect & Abuse
Nursing home injuries, both physical and mental, can happen for two reasons. The first is neglect or failure to provide proper care. It's when staff ignores the needs of their patients, when nursing facilities don't have the resources to provide care, or when staff is overworked and cannot devote enough time to each of their patients. The neglect may be intentional or unintentional, but it's still unlawful.
Abuse is when nursing home staff intentionally inflict harm on their patients. It comes in four forms:
Physical abuse: This can include pushing, kicking, slapping, pulling, pinching, or other harmful physical action. Busy and improperly trained staff may use these tactics to discipline patients or get their attention.
Sexual assault: In a closed environment away from their family, seniors are particularly vulnerable to sexual abuse. This can include unwanted sexual touching, forced viewings of pornography, and rape.
Emotional abuse: This abuse may come in the form of verbal harassment or emotional manipulation. Name calling, ignoring, scolding, yelling, destroying personal property, and isolating a resident from the group or their family are common examples.
Financial abuse: Administrative staff who have access to patients' financial information may take advantage of their position of power. Nursing staff may manipulate patients into changing their wills, draining their bank accounts, or changing their stock holdings.
At Williams Attorneys, consultations cost you nothing. We work on a contingency arrangement, meaning you don't pay a penny unless we win your case.
Call (361) 866-5535 or connect with us online.
These Common Injuries Are Signs of Nursing Home Neglect
Nursing home neglect often results in physical injuries that can lead to serious complications and even death.
Injuries commonly seen in nursing homes include:
Bedsores: Bed sores happen when a resident is left in one position for hours on end, putting pressure on bony areas like their tailbone, elbows, or shoulder blades. Also called pressure ulcers or decubitus ulcers, bed sores that go untreated can quickly lead to serious infection.
Sepsis: Often caused by untreated bedsores, sepsis is a complication that occurs when bacteria enter an open wound and cause an infection. In severe cases, blood clots form in response to the infection, preventing nutrients and oxygen from reaching the organs. Severe sepsis is a life-threatening issue that requires emergency medical care.
Bone breaks and fractures: Broken bones and fractures are a sign that a patient is not being monitored closely to prevent slips, falls, or rolling out of bed. Hip fractures, one of the most common types of breaks for older people, significantly increase the victim's risk of death. In other cases, broken and fractured bones may stem from physical abuse.
Malnutrition and dehydration: If a senior is not given healthy meals, or if they're prevented from drinking or finishing their meals throughout the day, it can cause malnutrition and dehydration. These issues can cause weakness and confusion, which can lead to falls and other accidents.
Bruises: Bruises are a sign that a patient has suffered physical trauma. While some seniors may bruise easily, frequent, unexplained bruising may be a sign of falls, improper restraining, or physical abuse.
Choking: Many nursing home residents have dysphagia or difficulty swallowing. If these patients are not given a diet designed to reduce choking risk, or if they are not properly monitored during mealtime, it may lead to choking, loss of consciousness, or death.
Falls: Falling is one of the biggest risks for seniors. A serious fall can cause brain trauma and broken bones — injuries that few elderly patients fully recover from. All nursing homes should have an extensive fall prevention plan in place for each resident.
Wandering and elopement: A significant number of long-term care facility residents have some form of dementia, which can cause residents to wander off-premises. In medical terms, this is known as "elopement." If a patient wanders off unsupervised, it can put them into serious danger.
Medication errors: Untrained, overworked, or unmonitored staff can easily mix up medications and provide a too-high or too-low dose to patients. In the best-case scenario, it means that a patient's condition is going untreated. In the worst-case scenario, it can lead to deadly medical complications.
Burns: While exposure to an open flame may cause third or fourth-degree burns, more common are burns caused by hot liquids, sunburns, or friction burns from being restrained by belts and straps. In some cases of physical abuse, seniors may be burned intentionally with cigarettes or lighters. No matter what the cause of the burn is, these injuries are especially deadly for the elderly.
Restraint injuries: Nursing homes are allowed to restrain patients only when medically necessary, yet many facilities rely on ropes, straps, and belts more than they should, particularly with patients who are at risk of falling or wandering. Improper physical restraining may cause cuts, bruises, or friction burns. Sedatives, which are also known as chemical restraints, may exacerbate dementia symptoms and make patients confused.
Call (361) 866-5535 or connect with us online.
Texas Elder Abuse Law Protects Victims
Texas state legislators have put strict regulations in place that all nursing homes and long-term care facilities must adhere to. All facilities are required to have a registered nurse on hand for eight hours a day, seven days a week, and additional doctors, mental health providers, dentists, and dietitians must also be available.
Every nursing home must have an infection control plan in place, and they must maintain a clean and safe environment. And of course, under Texas law, it's unlawful for nursing homes to physically or mentally abuse their patients.
Anyone who resides in a nursing home has the right to:
A comprehensive healthcare plan for their specific needs
Privacy and dignity
Proper housekeeping and sanitation
Access to water and nutritious food
Exercise
Additional assistance for physical and mental disabilities
Nursing homes that fail to meet these needs face serious consequences. Elder abuse is a felony in Texas, and those found guilty may face a prison sentence of two to 99 years, depending on the severity of the abuse.
Victims and their families can also file a civil lawsuit against a negligent nursing home, either in addition to, or instead of, a criminal lawsuit (if no charges can be filed). If the facility is found to have abused or neglected your loved one, you may be entitled to a significant financial award.
A civil lawsuit can help you seek justice for abuse or neglect, but you must act quickly to ensure you receive maximum damages. The Texas statute of limitations for filing a lawsuit against a nursing home is two years from the date the negligence was discovered.
How to Tell if Your Loved One is Being Abused at Their Nursing Home
If your loved one is showing the warning signs of abuse and neglect, don't ignore them. Left unaddressed, these issues can escalate and lead to mental anguish, life-threatening medical complications, and death.
If your parent, grandparent, or senior family member is being abused or neglected at a nursing home, they may:
Complain of being poorly treated
Shy away from physical touch
Complain that they're hungry or thirsty
Decline to participate in group activities
Show sudden changes in mood
Be confused or disoriented
Struggle with sudden incontinence (a common sign of stress)
Have bruises and cuts
Have skin irritation, bed sores, or open wounds
Call (361) 866-5535 or connect with us online.
In Their Own Words
We Value Our Clients' Experiences
We Were Amazed!

"We felt comfortable, informed, and truly cared about as people."

Legal Representation on Steroids!

"There aren't enough words known to me to express how grateful I am to have had this incredible firm represent me. I love these people!"

An Exceptional Family of Attorneys

"They're willing to go the extra mile to listen, investigate, advise, and execute a clear plan of representation."

Professional, Attentive, Respectful

"Williams Attorneys have been so professional, attentive, respectful, and caring to us every step of the way."

Stellar Experience

"Nothing short of impressed by their stellar customer service and professionalism."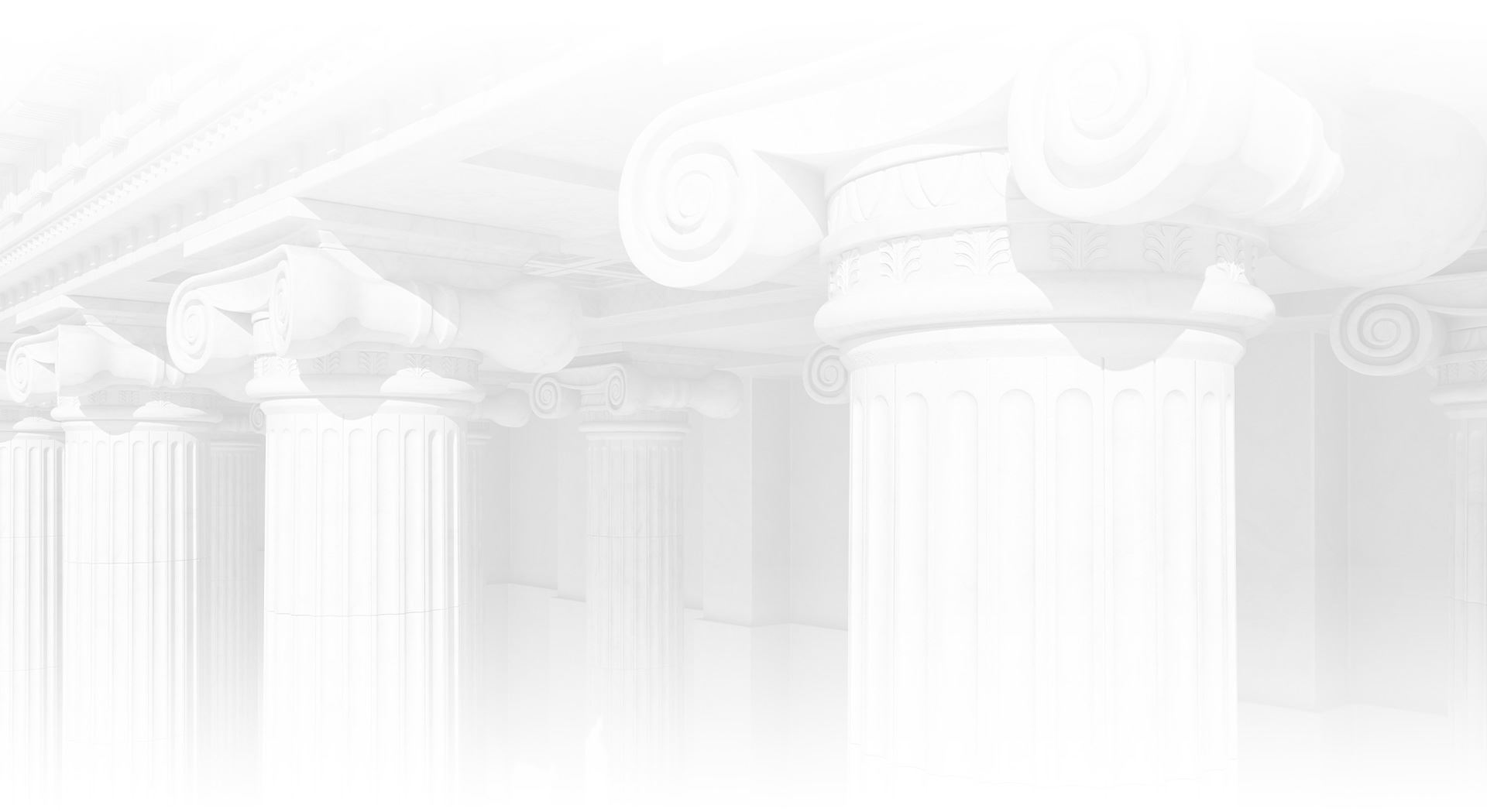 If you report nursing home abuse, state officials are required to investigate the claim. Although this may help reduce the frequency or severity of future abuse, it will not make up for the neglect and abuse your loved one has already suffered.
Our lawyers take a more aggressive approach to seek justice for mistreatment and put an immediate end to abuse and neglect. By filing a lawsuit, we can help you seek restitution to cover medical costs, including the cost of moving your loved one to a different facility, and reimburse you for the pain and suffering of abuse or wrongful death.
Also, when a nursing home finds out that you're planning to file a civil suit, they see that you're serious about uncovering their negligence. Often, facilities hit with a lawsuit take immediate action to stop abusive and neglectful practices, which protects your loved one and other seniors from future maltreatment.
If that's not enough to get a long-term care facility to change its ways, a judge may order the facility to have closer oversight or even permanently close.
We've seen numerous nursing homes make significant changes for the better when a lawsuit comes their way. If you want to put a stop to nursing home abuse, contact our office. We can help you determine the best course of action and maximize your financial reward.
Attorneys Who Care

We treat our clients with the care and attention we'd give our own families, and your case matters to us.

We're A Family Firm

Our legacy of family attorneys means we all work closely together for the same goal - helping you win.

Open Communication

We value communication with our clients and are accessible to help answer your questions along the way.

We'll Put In the Work

We're willing to do what it takes to help you win, and we'll spend the time, money, and effort necessary to get there.

You'll Work With Us

When you hire us, you'll work with us. We don't farm out cases elsewhere.