Corpus Christi Oil Royalty Litigation Attorneys
Has an Oil & Gas Company Damaged Your Property or Underpaid Oil & Gas Royalties?
Oil and gas companies are wealthy, influential organizations that aren't above cutting corners to increase profits. Many large drilling operators attempt to boost earnings by avoiding fair royalty payments and tacking on undue fees and improper deductions.
Fracking negligence and intentional disregard for environmental regulations can also lead to hundreds of thousands of dollars in property damage for landowners.
Though petroleum companies have a legal duty to protect landowner's interests, they try to skirt the issue, hoping property owners won't ask questions, won't notice, and won't fight back.
When a surface or mineral owner does decide to act, big extraction companies can afford the nation's best legal defense teams to avoid paying full compensation.
Common drilling company defense strategies include:
Arguing that the oil and gas lease didn't specify certain royalty payment terms
Reasoning that your oil and gas lease allows for excess royalty deductions
Saying you yourself caused the property contamination
Claiming you assumed a risk of property damage
Covering up or withholding evidence needed to prove your case
Asserting that you waited too long to file a lawsuit
Without an experienced, aggressive attorney who knows how to beat these defenses and successfully argue your case, it can be nearly impossible for a landowner to reclaim unpaid royalties or obtain full remediation of damaged property.
Why Choose Williams Attorneys?
Having recovered millions for American landowners harmed by underpaid oil and gas royalties and property contamination across the Barnett, Bakken, Eagle Ford and Haynesville-Bossier plays, Williams Attorneys is committed to holding drilling companies accountable and helping families protect their land and legacy for future generations.
From litigating complex drainage and bad faith pooling cases to pursuing maximum compensation for royalty underpayment, our attorneys' diligence, legal insight, and extensive access to the nation's top environmental and engineering experts continue to help injured parties collect the financial compensation and property remediation they deserve.
Our accomplishments include:
Billions recovered in oil and gas settlements and verdicts
Unique, first-hand knowledge of drilling company defense strategies
Remarkable track record in U.S. oil and gas litigation
Record compensation amounts and precedent-setting verdicts
Our attorneys have successfully handled many landowner disputes against the world's most powerful fracking companies.
With decades of experience in oil and gas litigation, principal attorney Justin Williams has tried cases involving high-power companies like:
Chevron USA
Halliburton Energy Services Inc.
Mobil Oil Corporation
Pennzoil Exploration and Production
Shell
Western Atlas
The Westinghouse Electric Corporation
If you are a landowner who suspects a fracking company has contaminated your water, polluted your land, or underpaid oil and gas royalties, we can help ensure you get maximum compensation for your injuries.
Contact Williams Attorneys for a free, confidential, no-obligation case consultation. Call (361) 866-5535 today.
Common Types of Oilfield Property Damage
A wide variety of statutes and regulations are in place to help prevent environmental damage by fracking operations. Yet. oil spills and drilling fluid and wastewater leaks still occur, causing serious harm to the surrounding soil and groundwater that can persist for years.
Even minor spills and leaks can result in the exposure of your family, crops, and livestock to hazardous toxins. Rainfall can spread drilling contamination to areas not even included in the production unit. In many cases, leaks, drainage or well damage will pollute non-involved, neighboring properties, significantly decreasing land usability and value.
Numerous cases of oilfield property damage and environmental contamination are the result of improper storage and disposal of hazardous waste, pipeline leaks, poorly maintained equipment, inspection failures, and unacceptable drilling site cleanup.
Fracking fluid and other chemicals used at a drill sites often includes such toxic materials as:
Acetaldehyde
Ammonium persulfate
Calcium chloride
Ethanol
Ethylene glycol
Formaldehyde
Formic acid
Glutaraldehyde
Hydrochloric acid
Isopropanol
Lead
Mercury
Methanol
Naphthalene
Polyacrylamide
Quaternary ammonium chloride
Uranium
Accidents happen, but with drilling operations, they aren't always accidents. Many fracking companies act with negligence or intentionally ignore environmental regulations to save money, placing residents and valuable property at risk.
Common types of oilfield property damage include:
Water pollution
Soil contamination
Air quality issues
Excess resource depletion
Reduced water flow
Impaired surface drainage
Undesirable brush or tree clearance
Increased erosion
Livestock damage
Crop damage
Fencing damage
Reduced agricultural productivity
Decreased land development potential
Decreased real estate value
Oil and gas pollution of a landowner's property can also lead to a number of debilitating illnesses that can require long-term medical care, including breathing problems, skin conditions, neurologic disorders, cancer, and fertility problems.
Whether you are a mineral owner, surface owner, or local oilfield resident, our aggressive lawyers can help maximize your financial compensation and property remediation.
Contact us today for a free, confidential case evaluation.
How Oil & Gas Companies Avoid Paying Landowner Royalties
Underpayment of royalties is widespread in the oil and gas industry. Unfortunately, many drilling companies focus more on profits than landowner rights.
They tend to take advantage of the fact that most landowners aren't experts in oil and gas leases, aren't familiar with their rights as a landowner, and won't realize or question when they are getting duped in royalty payments.
Petroleum companies frequently miscalculate royalties, resulting in unfair payments. In addition, many fracking companies intentionally deny landowners their rightful royalty payments to boost their own profits.
Companies may use several tactics to intentionally underpay landowners, including:
Deducting post-production costs when the lease expressly does not allow deductions
Failing to properly market extracted resources and obtain best sale prices
Inflating production and post-production expenses
Selling resources to affiliates at sub-market prices
Subtracting unsold fuel or extraneous fees from royalty payments
Understating the volume extracted \/production amount
Using false product sale amounts to calculate royalties
Using incorrect market prices to calculate royalties
Withholding sections of land from royalty calculations
Refusing to pay shut-in royalties
Overextending the constructive production/shut-in period (non-producing downtime)
Oil and gas companies may also cheat royalty owners out of their rightful earnings by:
Failing to prevent reservoir drainage by neighboring wells
Illegally storing resources under your land
Participating in bad faith pooling
Oilfield landowners exposed to these corrupt tactics can lose thousands of dollars in bonus payments, rental delays, or royalties. If you have been harmed by a petroleum company's failure to pay proper royalties, prevent reservoir damage, or maximize profits from the use of your land, you may be able to file a lawsuit for financial compensation.
When an oil or gas company violates your landowner rights in any way, it is vital that you hold them accountable. Don't hesitate to act. No oil or gas company is too large to fight for what is rightfully yours.
An experienced attorney will have the resources and know-how to discover any company's wrongdoing and maximize the financial compensation due to you as a landowner.
Contact us for a free, confidential case evaluation at (361) 866-5535 or connect with us online.
What Types of Compensation Are Available for Oilfield Property Damage & Underpaid Royalties?
Landowners who have suffered losses at the hands of reckless drilling companies have the right to file a lawsuit for damages.
Injured property owners and/or local residents can file a lawsuit to:
Receive full compensation for property damage or financial losses
Restore the property to its original/acceptable condition
Maintain and protect the land from further damage
Available Compensation for Oilfield Landowner Property Damage
When a company's negligence or breach of duty causes soil, water, or air pollution, the landowner may file a property contamination lawsuit. The court will use applicable state and federal laws in determining the damages available for environmental damage, considering the extent of damage, loss in property value, historical use of the land, and any cost of remediating and restoring the property.
If environmental damage is significant enough to require remediation according to current environmental regulations, the court will hold the petroleum company responsible for restoring the land to its original condition via a scheduled a remediation plan.
If the contamination is so severe that it causes health problems for residents, the company will also be responsible for all related medical expenses, including projected future medical costs.
When the property serves as a landowner's source of income, such as farming land, and damage to the property is considerable enough to render the land unusable, the property owners must also be compensated for any current and future wages lost to the damage.
Available Compensation for Unpaid Oil and Gas Royalties
Landowners who suffer underpayment of royalties, rental delay payments, or other payments can file a claim for the amount of underpayment. In some states, you may also file a lawsuit for any interest that would have accumulated across the time period in question.
In cases where a drilling company fails to protect the property against drainage, landowners can file a lawsuit for damages for the probable royalties that would have resulted without the drainage, taking into account whether a well is currently producing or a new well would need to be drilled to produce.
At Williams Attorneys, our lawyers work diligently to protect your rights and maximize the success of your lawsuit. Initial consultations are free, with no obligation to pursue a claim.
Contact Williams Attorneys today at (361) 866-5535.
How to Win a Landowner's Lawsuit Against an Oil & Gas Company
Filing a royalty underpayment lawsuit or oilfield property damage lawsuit against an oil or gas company is a complex undertaking. Fracking operators will try to clean up evidence to cover their tracks. Petroleum companies will withhold vital records and documents showing their misconduct, and statute of limitations deadlines can creep up fast.
Any landowner who suspects property damage or underpayment by a fracking company should immediately consult with an experienced attorney who focuses on helping landowners receive maximum compensation for environmental and financial injuries.
In Their Own Words
We Value Our Clients' Experiences
We Were Amazed!

"We felt comfortable, informed, and truly cared about as people."

Legal Representation on Steroids!

"There aren't enough words known to me to express how grateful I am to have had this incredible firm represent me. I love these people!"

An Exceptional Family of Attorneys

"They're willing to go the extra mile to listen, investigate, advise, and execute a clear plan of representation."

Professional, Attentive, Respectful

"Williams Attorneys have been so professional, attentive, respectful, and caring to us every step of the way."

Stellar Experience

"Nothing short of impressed by their stellar customer service and professionalism."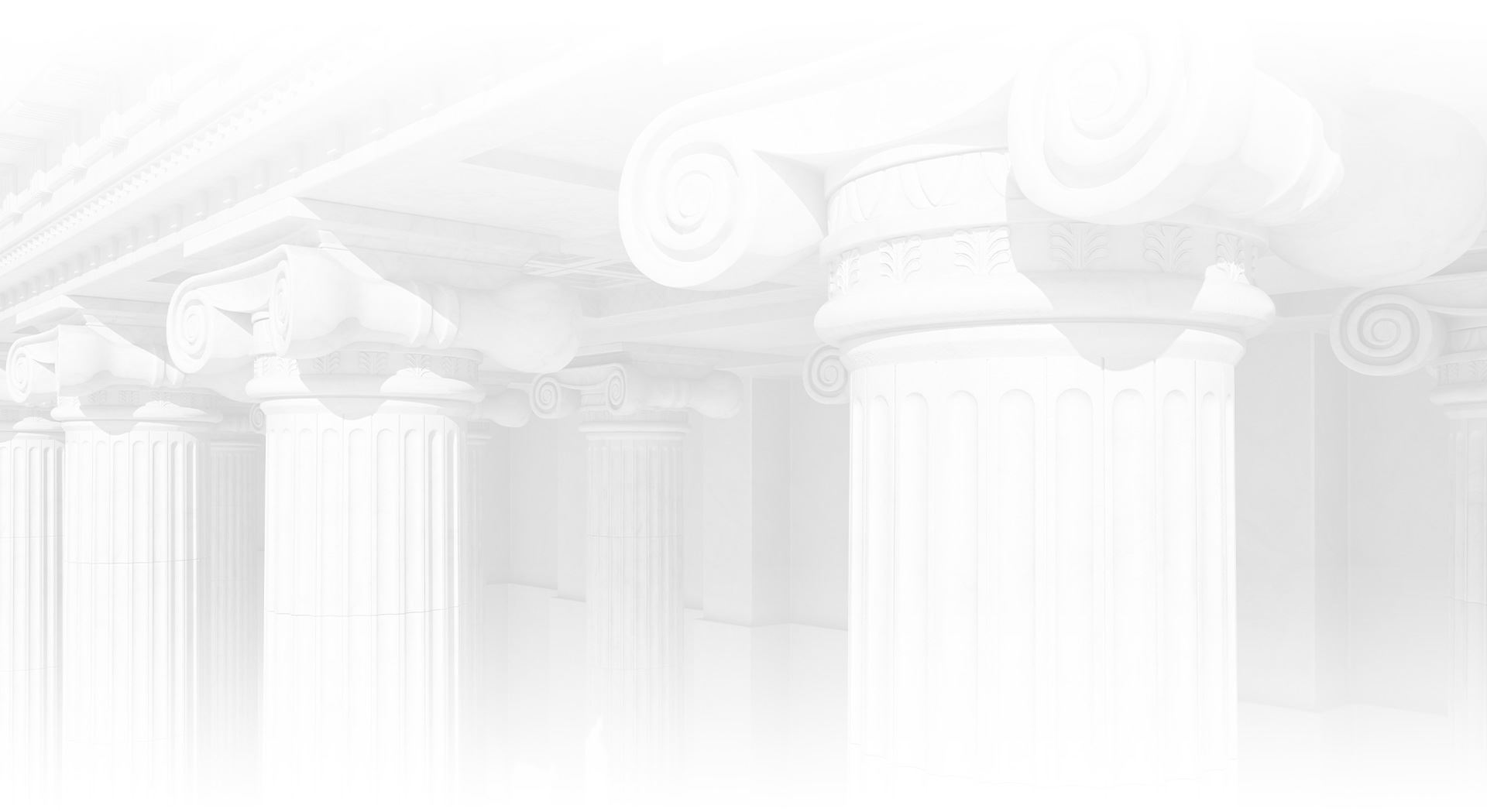 What Does an Oil & Gas Landowner's Attorney Do?
For landowners, the guidance of an experienced attorney is often the only means of recuperating from losses caused by drilling companies.
From the instant you suspect a problem to the moment you cash your financial compensation check, these important advocates help you to:
Navigate the complexities of oilfield property law
Adhere to detailed procedures and statutes of limitations
Safeguard your rights as a landowner
Obtain documents and evidence helpful to your case
Determine the best means for approaching your claim based on the evidence
Locate and expose weaknesses in the oil or gas company's argument
Maximize your compensation amount
While your current lawyer may have some experience with cases involving property or contract law, lawsuits against drilling operators are challenging and require a lawyer with the necessary experience, legal expertise, and investigative resources required to win these cases and negotiate the appropriate compensation.
An experienced attorney will have access to the nation's leading engineers, environmental analysts, and landmen, who will help conduct title and division order research, determine levels of property damage and fair estimates on costs of property remediation, and calculate financial compensation for property owners.
Look for an attorney who has first-hand experience with America's largest fracking companies in energy law-related matters, who understands the nuances of oil and gas leases and surface use agreements, and who won't settle for less than maximum possible compensation.
Our lawyers guide you through the appropriate procedures, making sure you meet all statutes of limitations and procedural requirements. We help you compile evidence for your case, obtain depositions and witness testimony, and determine the best means for approaching your claim based on the evidence.
Located in Corpus Christi, TX, and licensed in Texas and North Dakota, Williams Attorneys represents landowners working with extraction companies across the North Dakota Bakken shale, Texas Barnett, Eagle Ford, and Haynesville-Bossier shale plays, and throughout the United States.
Our team of lawyers, environmental experts, and oil industry professionals work diligently to prove your case via thorough investigation, depositions, records analyses, and aggressive cross examination.
Connect with Williams Attorneys today to discuss your case and potential compensation.
Attorneys Who Care

We treat our clients with the care and attention we'd give our own families, and your case matters to us.

We're A Family Firm

Our legacy of family attorneys means we all work closely together for the same goal - helping you win.

Open Communication

We value communication with our clients and are accessible to help answer your questions along the way.

We'll Put In the Work

We're willing to do what it takes to help you win, and we'll spend the time, money, and effort necessary to get there.

You'll Work With Us

When you hire us, you'll work with us. We don't farm out cases elsewhere.